I'm always excited when the Grizzlies come to Reno. As some of you may know, I have had season tickets to the Reno Aces starting with their Inaugural Season in 2008. I did not buy them because of the Aces, I bought them so that I could satisfy my baseball fix. The seats are on the wall by the 1B dugout. Over the past four years we have enjoyed the chance to speak with and "meet" quite a few of the prospects and "not prospects" that roll through the Giants system. It's been a lot of fun, and the players seem to enjoy seeing a friendly face in the seat when they are out of town. I will format this with the date, comments about each game, and pics from each game. The pics are downsized because there are quite a few. Here we go...
The downsized pics are not very good quality, but load quickly.
Larger higher quality pictures are here
Wednesday June 27- First game of the series. I'm excited because "my guys" are in town. I hear and see the stats for many of these players and it's nice to put a face with the numbers.
Charlie Culberson...Nice Guy, and the ladies seem to like him. It's not at Crawford levels, but still.
Chris Dominguez. Dude is big, fast and can't hit a lick it seems. Well, he can hit, he just has to make contact first.
Frankie Pegs. Not as big as I thought he would be.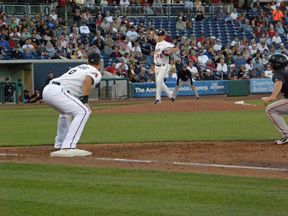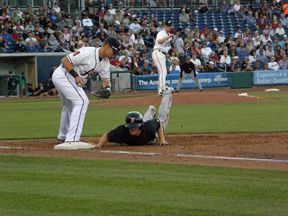 I like this sequence..Not even close. Skyler made it back easily.
Conor ! Base Hit ! Wait, In Play, Out.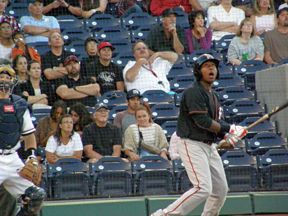 Oh Man...just missed the pole.
Grizzlies lost this game. Dominguez hit a blast that was off the batters eye in straightaway CF ( about 420 ). Ball was crushed. No one really hit well, Petit didn't break 80 on the gun, 6-3 was better than I expected. I remember thinking that this was going to be a very long series.
Thursday June 28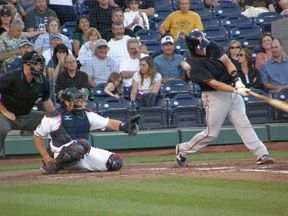 Brock Bond leads off the game with a hit, maybe this game will be alright.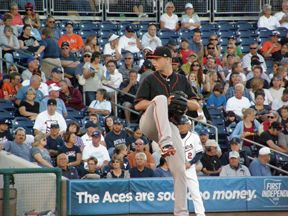 Jason Stevenson ? Never heard of him, I must be out of touch.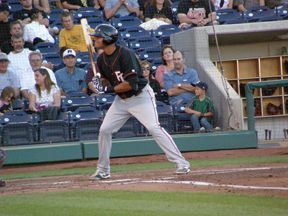 Dominguez. That was strike ?
That one too ? Guess I better swing at the next one.
Grab some pine.
The Grizzlies ended up winning this one 11-8, Culberson had a Grand Slam. I am now convinced that there is no pitching at all in the PCL.
Friday June 29
It's Friday, the weekend's here, the series is even, Grandson is at the game with us, everyone is happy.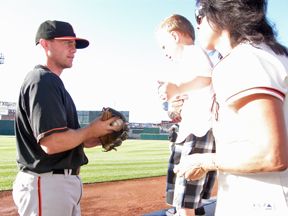 Skyler Stromsmoe, very nice guy. Look up his story if you have time.
Culberson, Signed the ball and his shirt.
Magellan ! Dude was very cool
Kown Pitching...
.
Kown Watching.....
Kown Result
Fans Emotion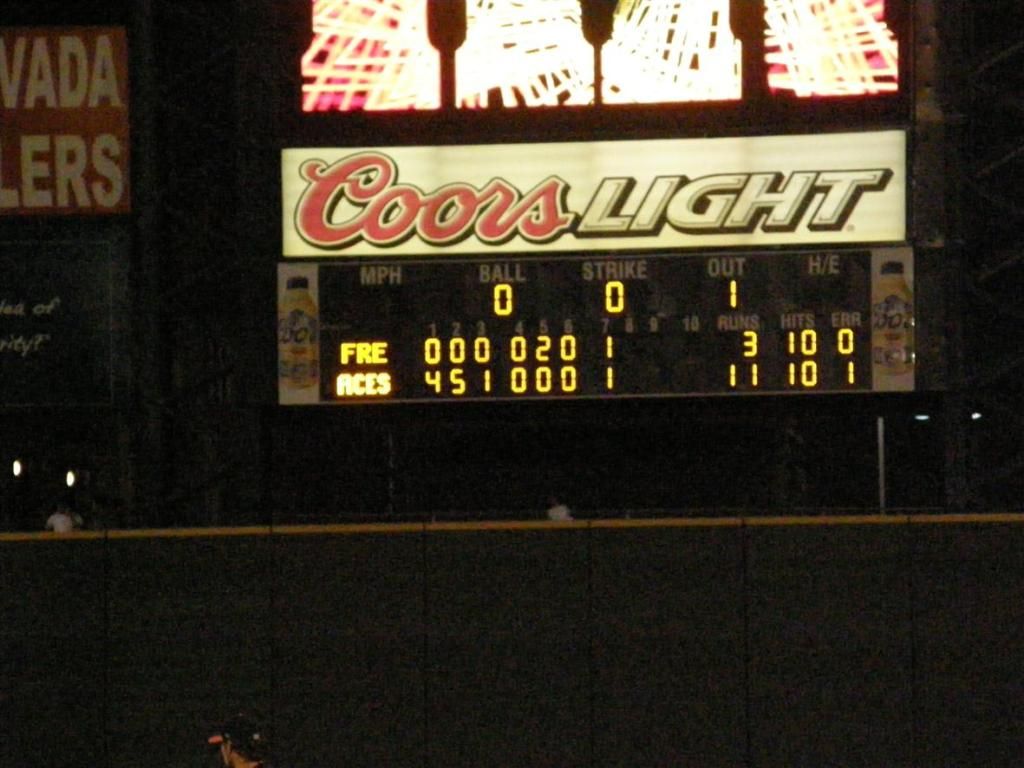 Final Result
The Grizzlies ended up losing this one 11-3. Dominguez may not be able to make contact very often, but dude has a cannon. Jake Elmore was on 3B and Mike Jacobs hit a sac fly to LF. Dominguez catches it and throws an absolute seed to Whiteside at the plate. Elmore was about a third of the way down the line, looked and scrambled back to dive in to 3B. I am now convinced that there is no pitching at all in the PCL. The Grizzlies have no starting pitching.
As always I had a great time.