I was half-paying attention to an episode of Friday Night Lights, half killing time on my laptop, when I looked up at a clock and realized it was almost ten p.m. I thought it was probably about time to head off to bed. But there's a Giants game on at 10:15. Who's starting? Lemme check. Oh, Cainer. Well, I'll stay up for a few innings. I'll stay up a little bit for Matt. I mean, I feel kinda dumb for missing such a great Bumgarner start last night. Who saw that coming? Maybe they'll give Cain a little run support tonight and it won't be a total embarrassment.
Remind me to find my past self and give that guy a big ol' kiss.
Here are this morning's front pages.
As always, thanks to the Newseum in Washington, D.C., for the papes. PDF print-quality downloads of each of these are available until about midnight EDT tonight.
ESPN.COM - 1:18 a.m. EDT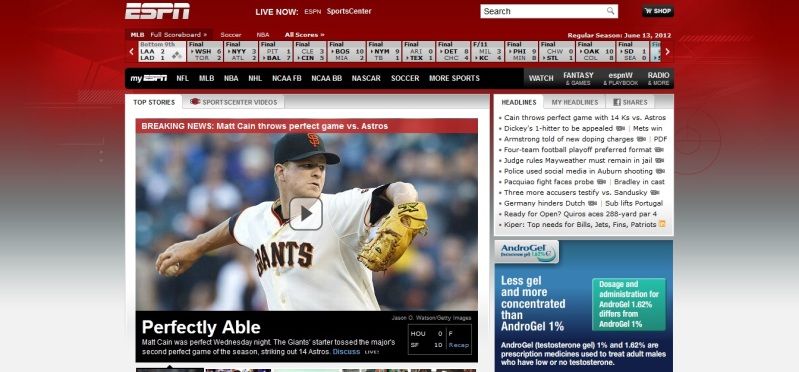 MEMPHIS COMMERCIAL APPEAL - 1:21 a.m. EDT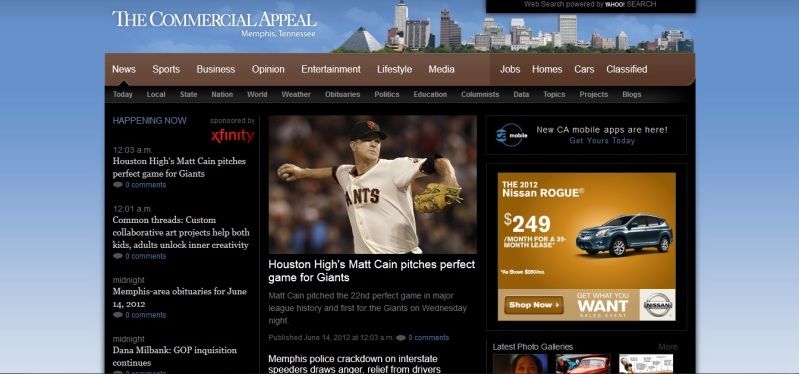 MLB.COM - 1:52 a.m. EDT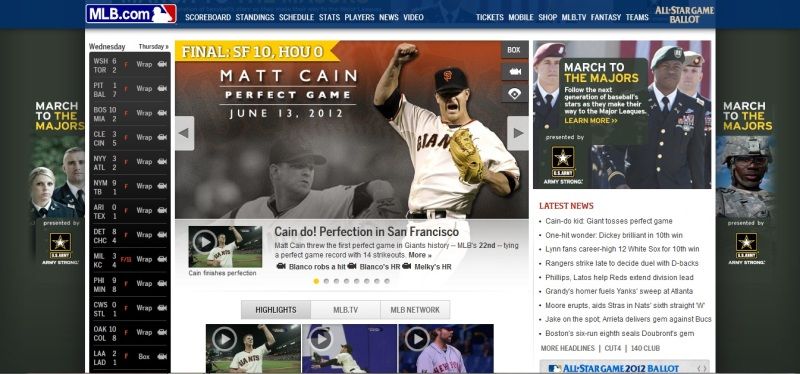 NPR.ORG - 7:45 a.m. EDT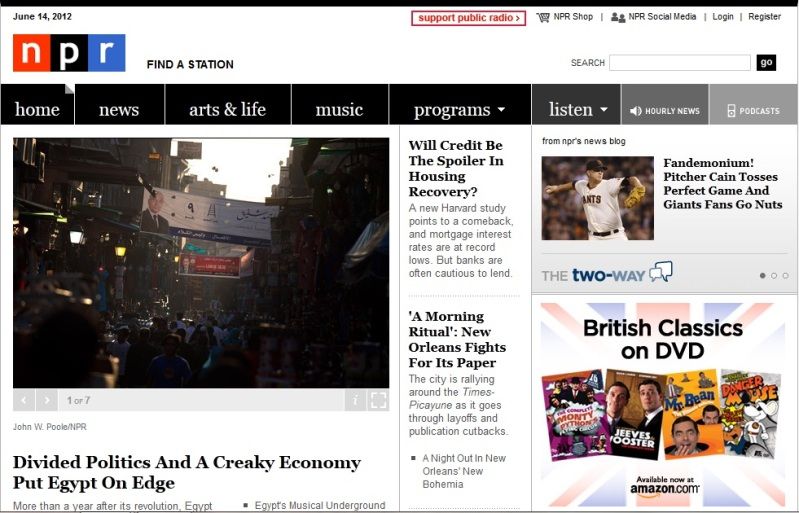 SANTA FE NEW MEXICAN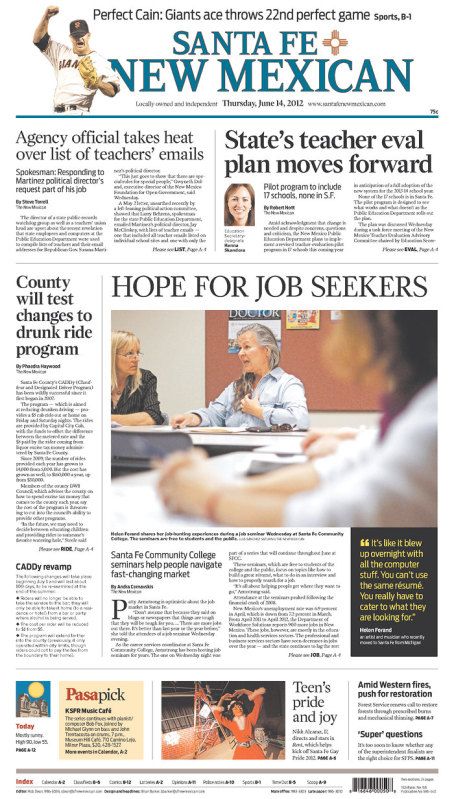 RENO GAZETTE-JOURNAL


MONTEREY COUNTY HERALD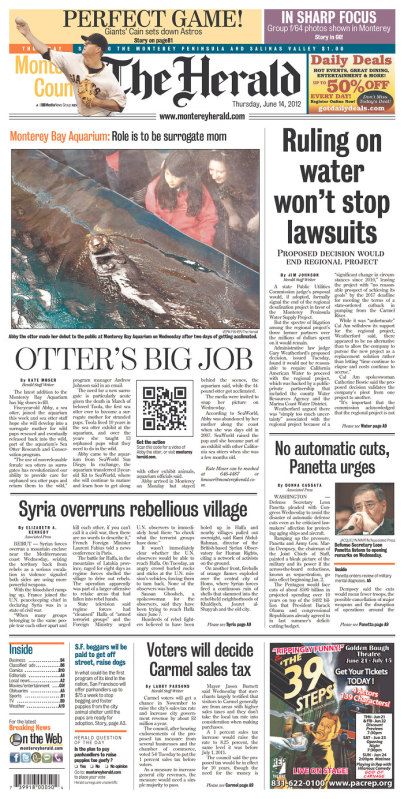 SAN LUIS OBISPO TRIBUNE


SAN JOSE MERCURY NEWS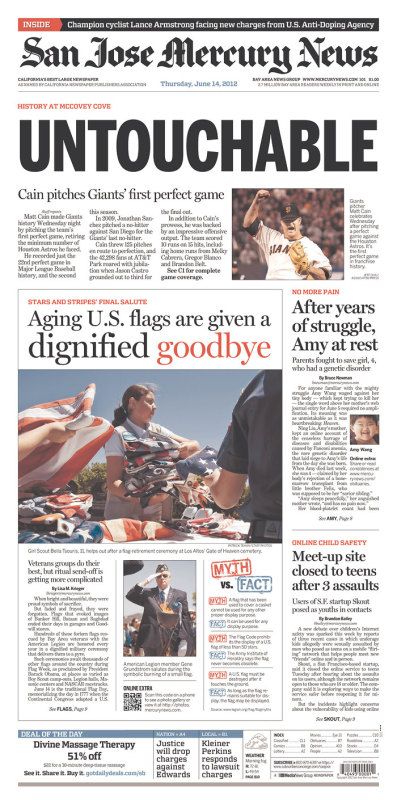 PALO ALTO DAILY NEWS


PALO ALTO DAILY POST


OAKLAND TRIBUNE


SAN FRANCISCO EXAMINER


SAN FRANCISCO CHRONICLE


SACRAMENTO BEE


LODI NEWS-SENTINEL


SANTA CRUZ SENTINEL


MODESTO BEE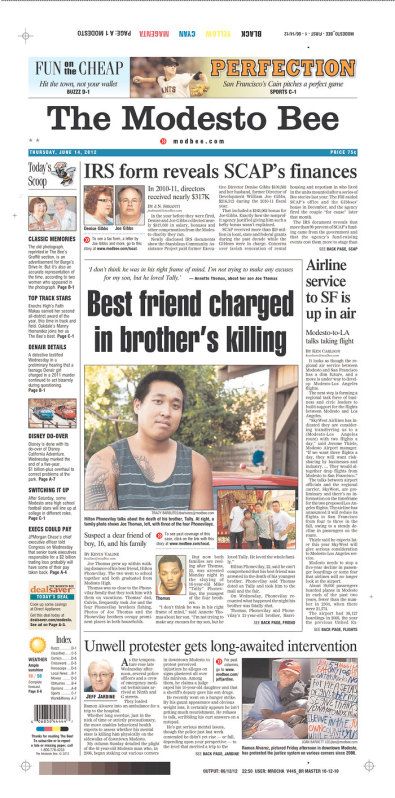 This FanPost is reader-generated, and it does not necessarily reflect the views of McCovey Chronicles. If the author uses filler to achieve the minimum word requirement, a moderator may edit the FanPost for his or her own amusement.