As some of you may know, SB Nation hosted a Bay Area blog party. Whoever didn't come out, obviously was at home watching a bad game. For those who did come out, got to watch a bad game with FREE BEER.
I noticed quite a few members from Golden State of Mind were in the house. I had to keep my swearing to a minimum or else I would be banned from that part of the restaurant. And too many
Athletics
Nation folks moochin' on our booze.
Pics because it happened:
Acme Chophouse
Public House @
Pac Bell Park SBC Park
AT&T Park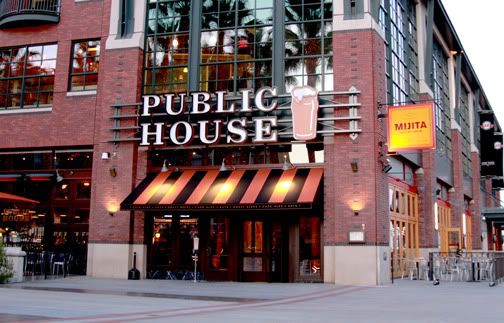 Got us some free SB Nation schwag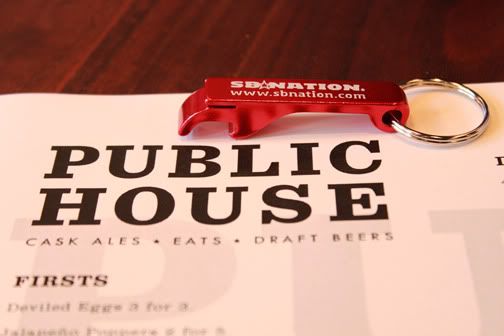 I don't know how a beautiful woman could end up marrying such a Goofus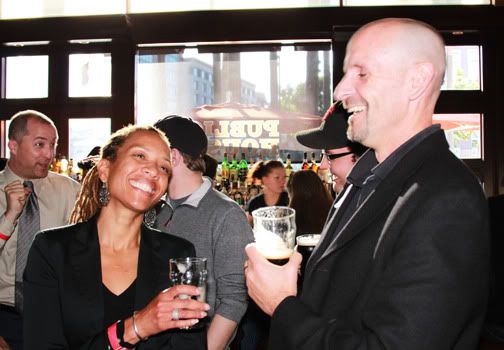 Caption Contest: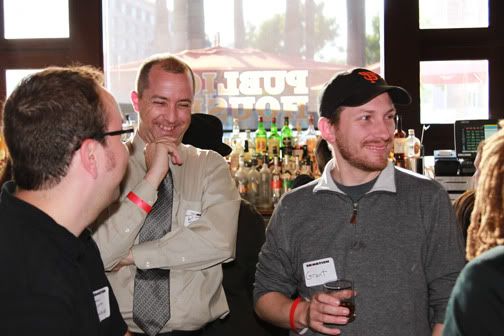 Name that McCovenite: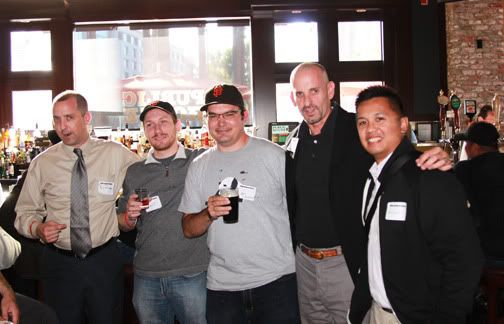 ǝʞıɯ buıʞ ɐɟos 'snɟoob 'ʇǝʞɔɐظpןo 'ʇuɐɹb 'ɐqɹoɔɐq ɟɟıq :ɐ
The Philly cheesesteak seemed to be the favorite among the majority of the group.
3 pints of Guiness and 2 Crown
Royals
later…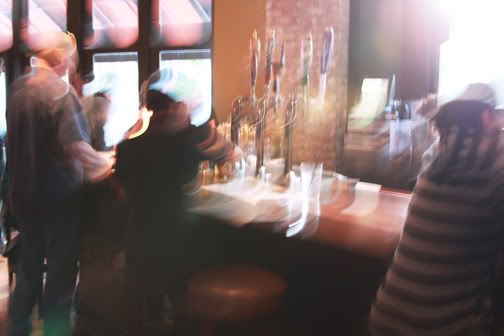 The new Lonely Matt Cain is Lonely pic. We were trying to figure out who this was (it was a toss-up between sfgiants420 and Swoop To Better Seats), since he was creepily ogling Grant from afar.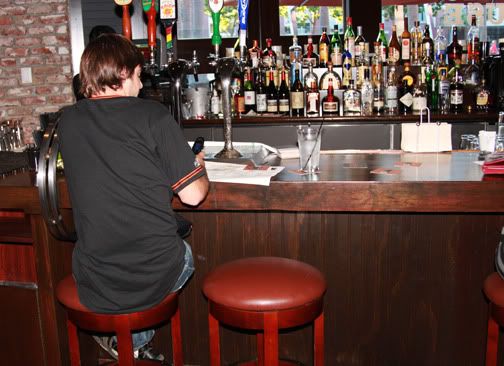 99 Barrels of Beer on the wall, 99 Barrels of Beer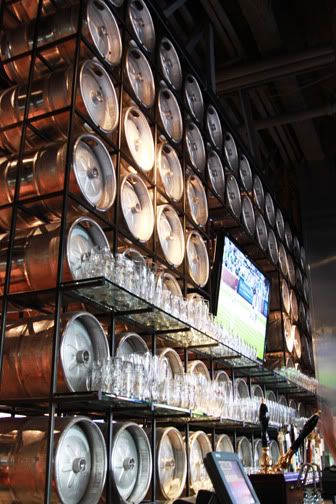 Obligatory Willie Mays statue photo