Okay, so it's not really front pages from all over the country, but "The Bay Area's Newspapers" didn't have the same pop.
The barricades are gone, the crowds are dispersed, and pieces of orange-and-black confetti littering Market Street are probably the only tangible signs of Wednesday's parade. And that was that. The parade and speeches capped off this weird, wild season not just for the Giants but for major league baseball. The 2010 season goes into history, and we get a brief breather for the winter before the crescendo of spring training begins.
We've shared some laughs, some tears and more than a few exclamations of "FUCK!" along the way, but you know, I couldn't pick a better group of people with which I'd rather suffer through the torture than the McCoven. Let's take a last look back at this cast of characters called the 2010
San Francisco Giants
and that wonderful symbiotic relationship between team and fans.
/picks up guitar
Another turning point, a fork stuck in the road
Time grabs you by the wrist, directs you where to go
Everybody!
It's something unpredictable, but in the end is right
I hope you had the time of your life
YOU'VE BEEN GREAT! THANK YOU, SAN FRANCISCO! GOOD NIGHT!
/throws pick to walkoff baltimore chop, walks off stage
SAN FRANCISCO CHRONICLE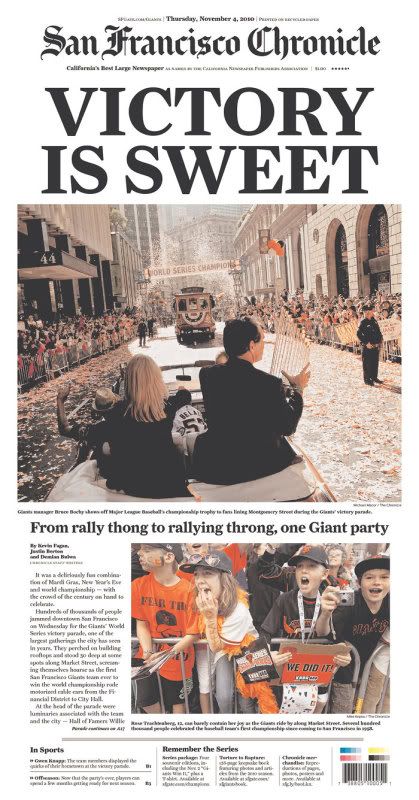 SAN FRANCISCO EXAMINER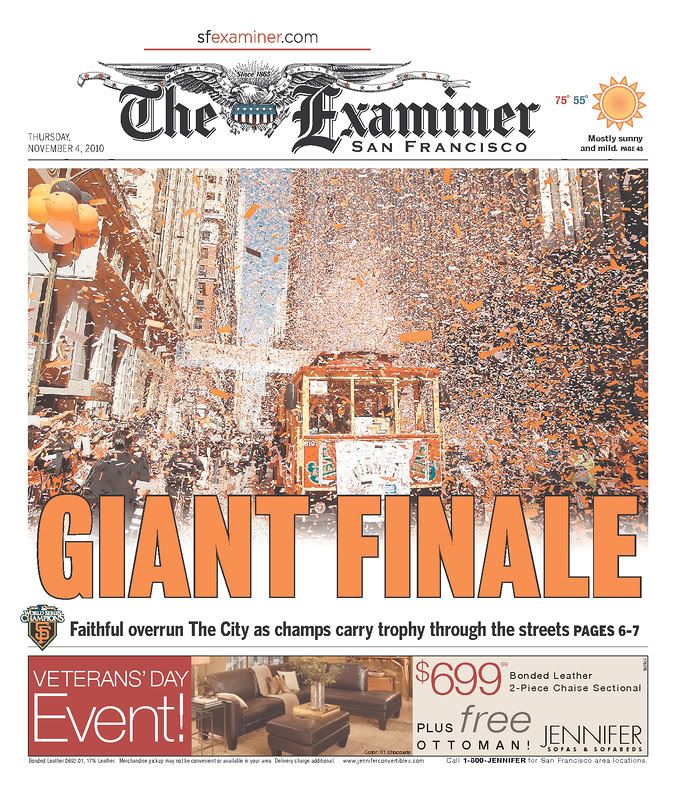 OAKLAND TRIBUNE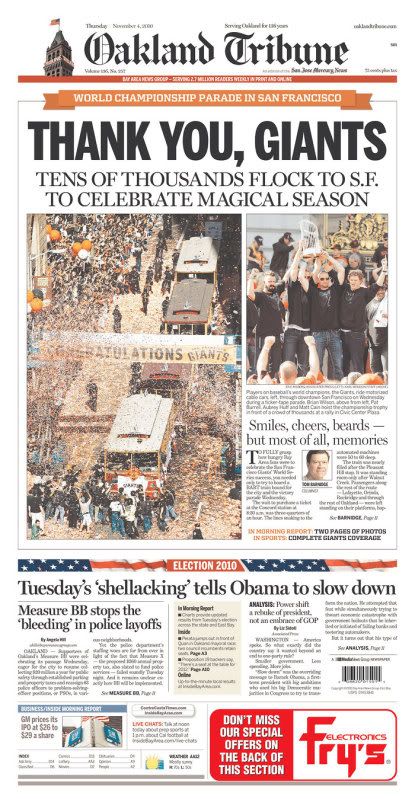 SAN JOSE MERCURY NEWS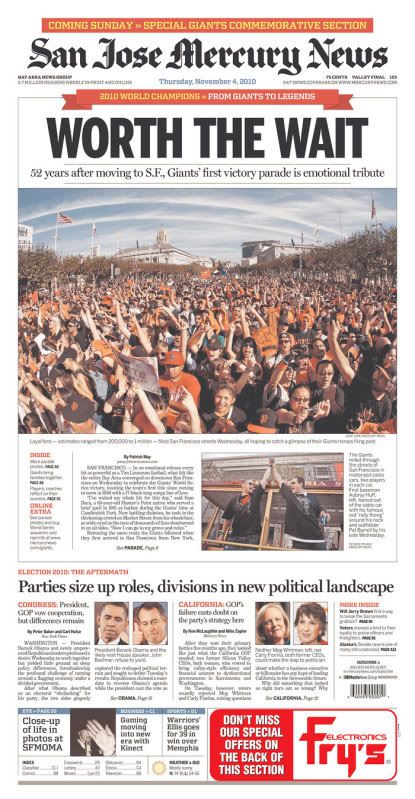 SANTA CRUZ SENTINEL
SANTA ROSA PRESS-DEMOCRAT
MONTEREY HERALD
STOCKTON RECORD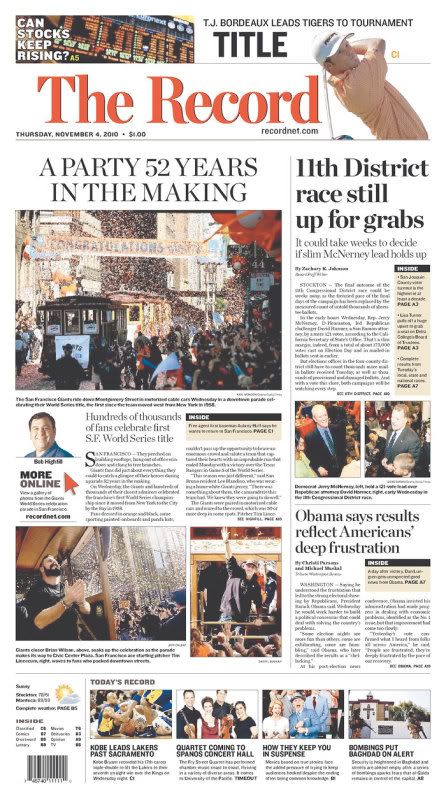 MODESTO BEE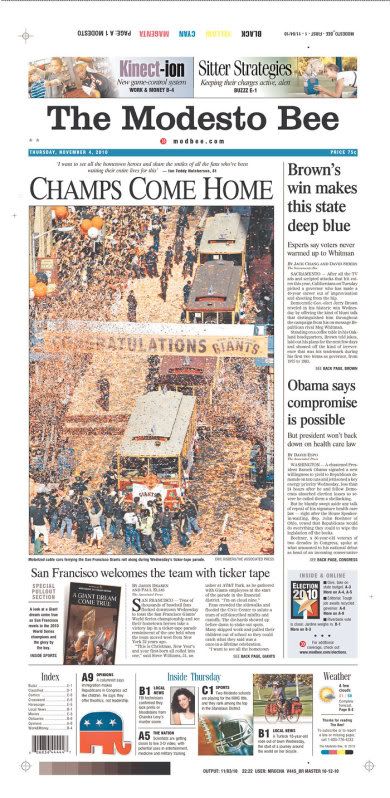 This FanPost is reader-generated, and it does not necessarily reflect the views of McCovey Chronicles. If the author uses filler to achieve the minimum word requirement, a moderator may edit the FanPost for his or her own amusement.