Bart Giamatti once wrote that baseball is designed to break your heart, leaving you to face the cold days of winter alone. And for 55 seasons, fall indeed broke the hearts of many a Giants fan. To this day, there are people who refer to 1962, 1989 or 2002 in the same tone of voice one might use to describe a sex offender.

I think this winter will be just a little warmer for the Giants nation, because of the otherworldly, seemingly impossible sight we witnessed last night. In last night's post-game coverage, I kept hearing various beer-and-champagne soaked Giants utter variations on the phrase, "This is for the fans," and I've no doubt every one of them said so sincerely.

Yes, the victory is for Mays and Marichal, for Clark and Cepeda and all those who came before. But it's also for all those who shivered in Candlestick and floated in the Cove, those too many to name, those that don't get statues outside the park. It's for the fans. It's for all of us. Our hearts go into this winter intact.

Here now, courtesy the Newseum in Washington, D.C., is the story of that night as told through the eyes, ears and words of the nation's newspapers. From San Francisco to Billings to Pensacola to Tuscaloosa, here is how the United States of America is looking at your 2010 World Champion San Francisco Giants. Print-quality PDFs available for download until midnight EDT.
SAN FRANCISCO CHRONICLE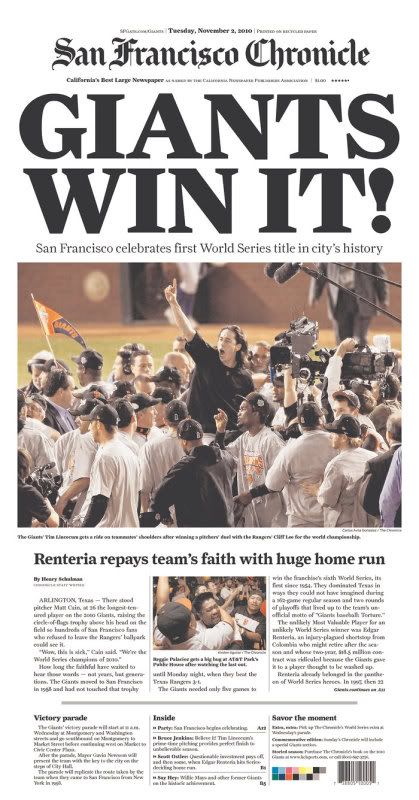 SAN FRANCISCO EXAMINER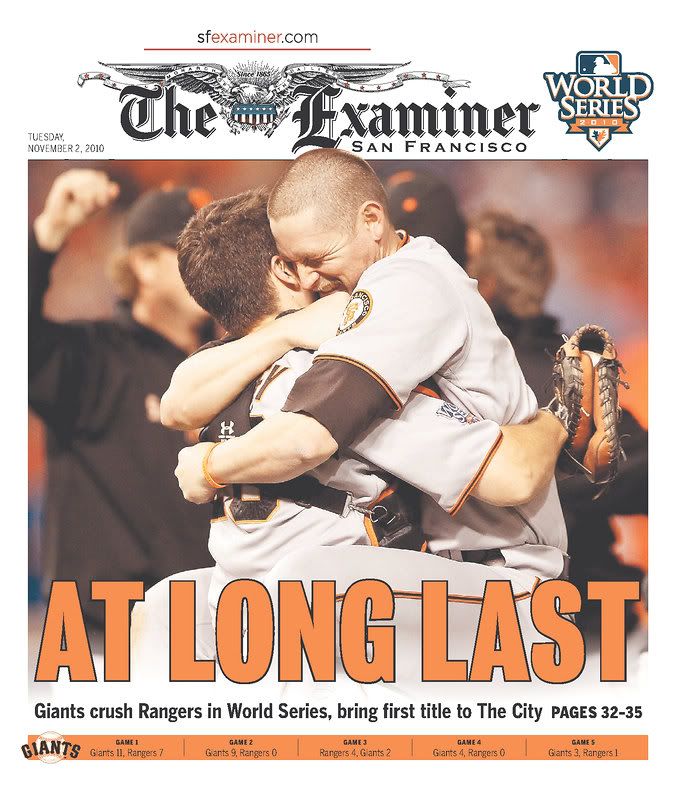 OAKLAND TRIBUNE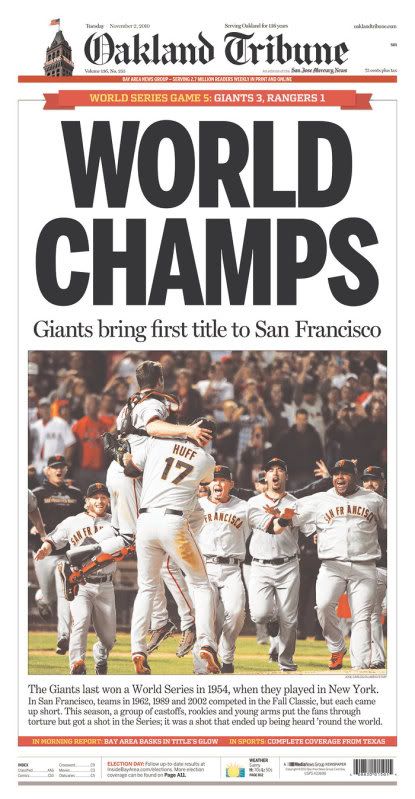 SANTA ROSA PRESS-DEMOCRAT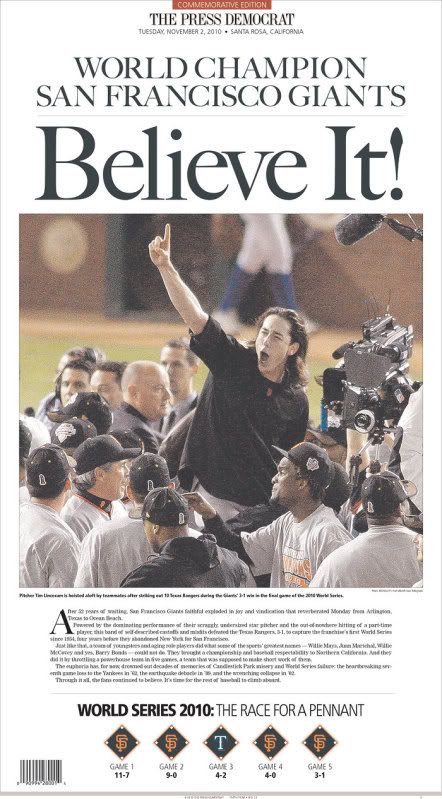 SAN JOSE MERCURY NEWS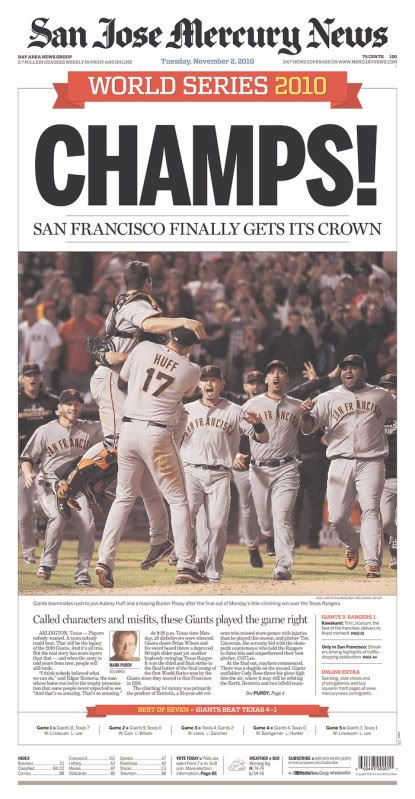 SANTA CRUZ SENTINEL
SAN LUIS OBISPO TRIBUNE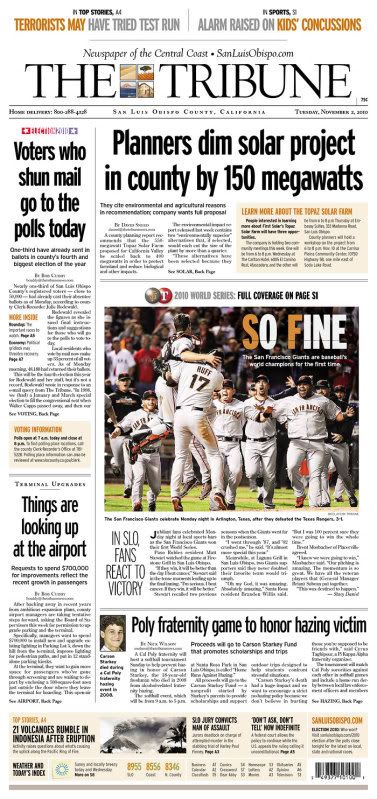 SALINAS CALIFORNIAN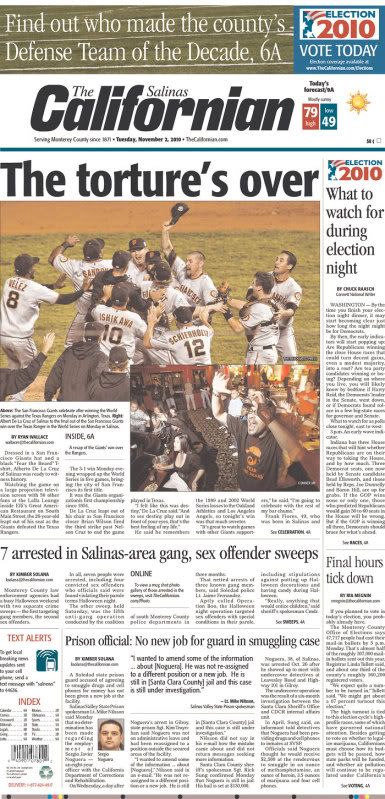 STOCKTON RECORD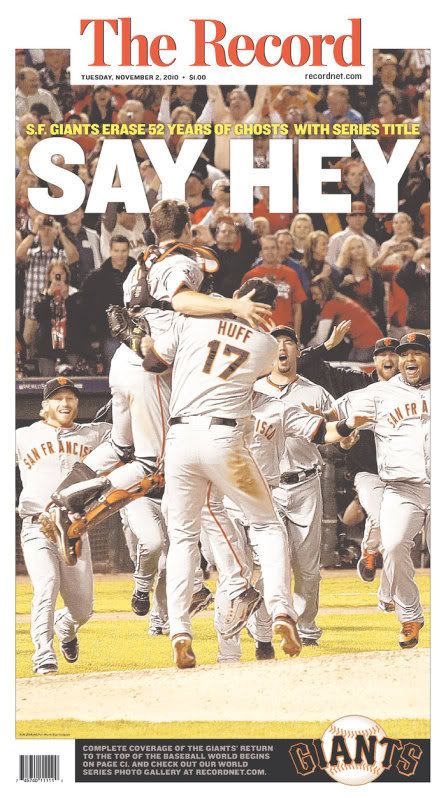 LODI NEWS-SENTINEL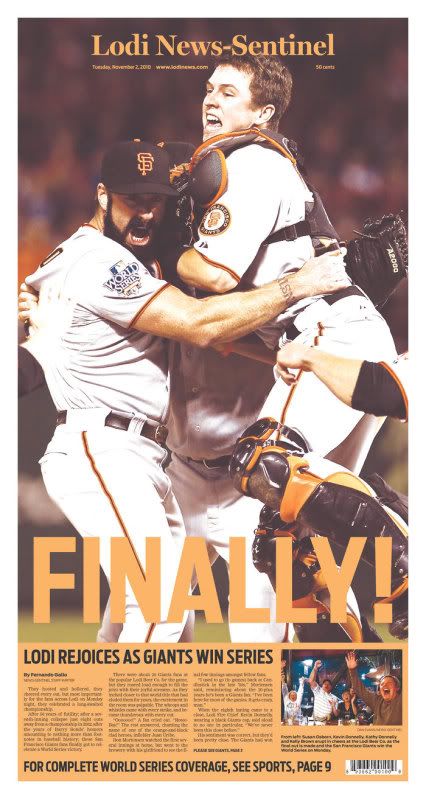 BILLINGS (Mont.) GAZETTE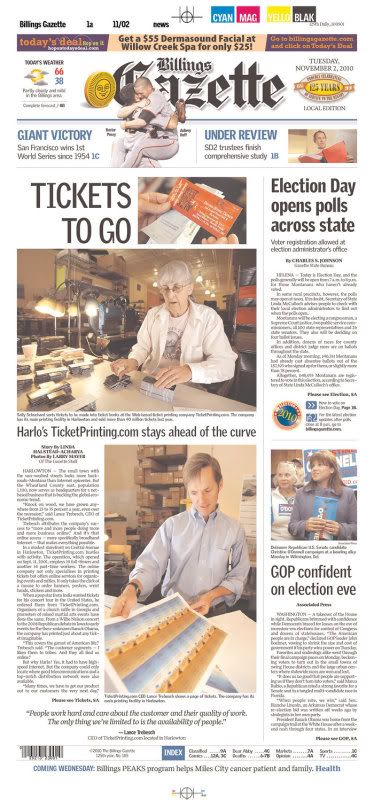 DENVER POST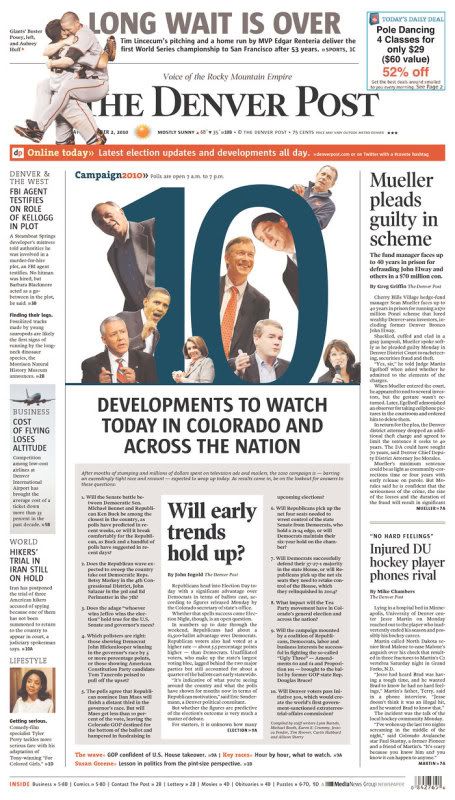 USA TODAY (West Coast edition)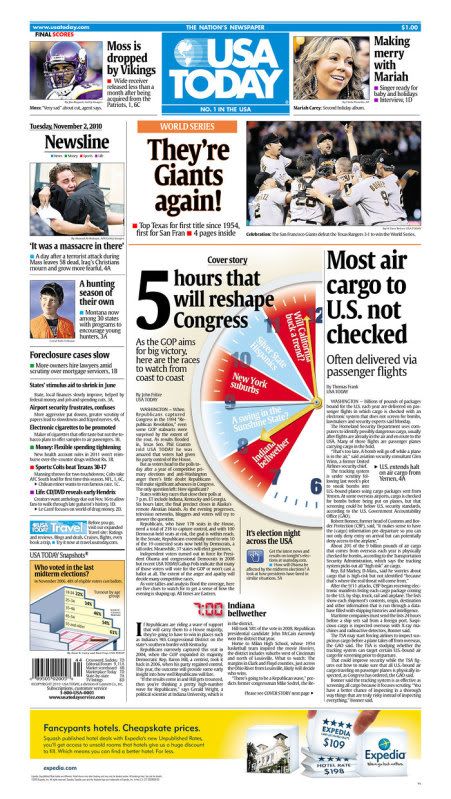 NEW YORK TIMES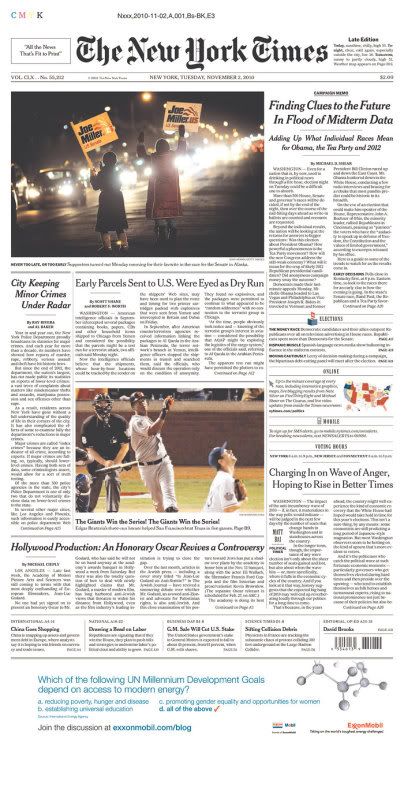 NEW YORK DAILY NEWS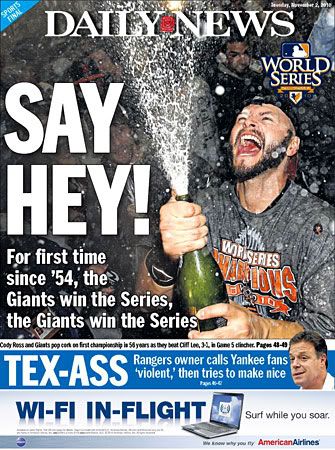 LINCOLN (Neb.) JOURNAL-STAR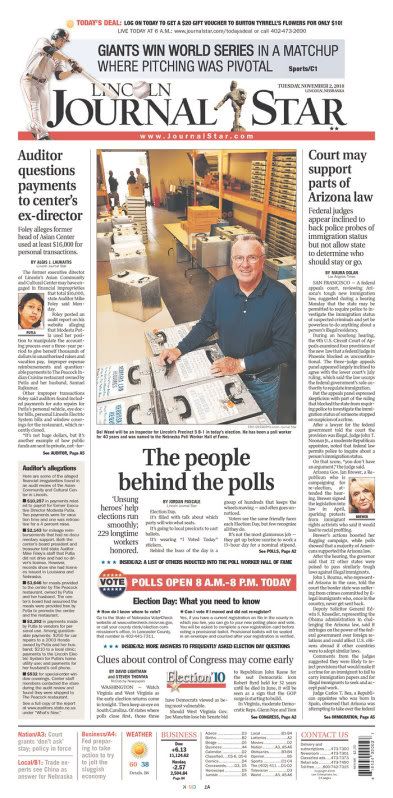 Buster's hometown paper, the
ALBANY (Ga.) HERALD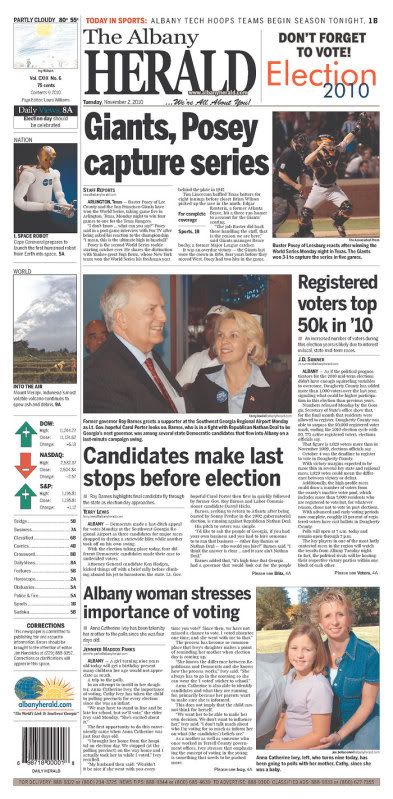 With pride, my city's paper, the
TUSCALOOSA (Ala.) NEWS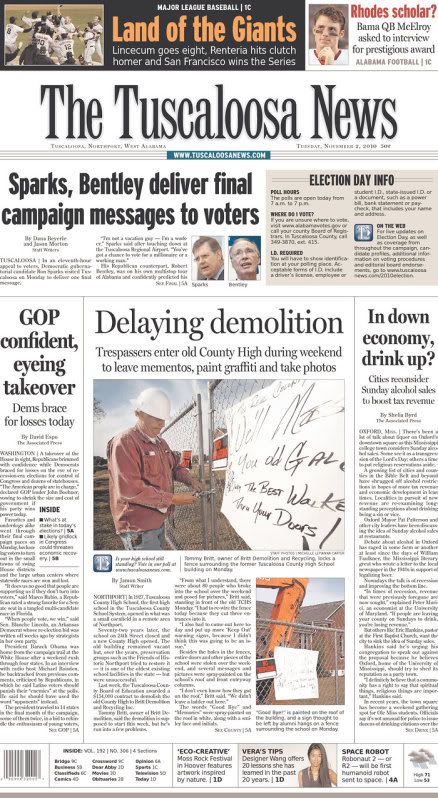 PENSACOLA (Fla.) NEWS-JOURNAL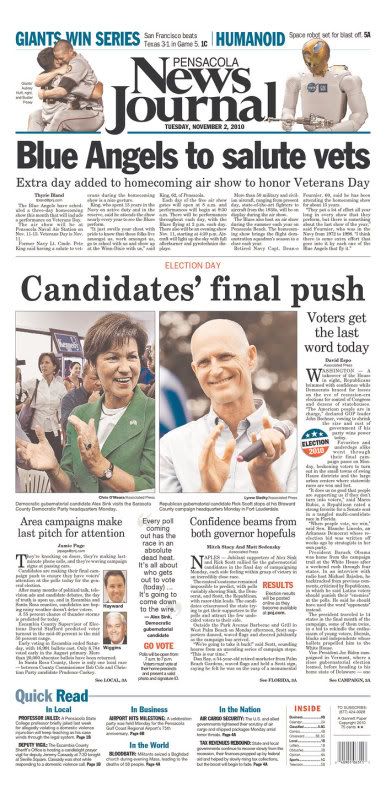 MEMPHIS COMMERCIAL APPEAL