All right. Just got through watching my DVR'd copy of this week's
Glee
. What happened in the game last night?
Let's see...seventy-five words. Uh, I bought a couch yesterday, but I think I mighta paid too much for it. But it really goes with the color scheme in my living room. It all evens out.
I'm wearing this nifty navy-with-light-blue-pinstripes ensemble today. Everyone at work says I look pretty darn good.
That oughta do it.
Today's papers, courtesy the
Newseum
in Washington.
SAN FRANCISCO CHRONICLE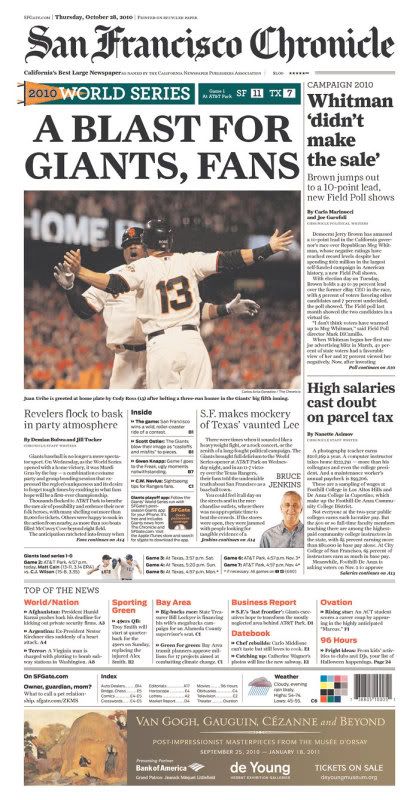 SAN FRANCISCO EXAMINER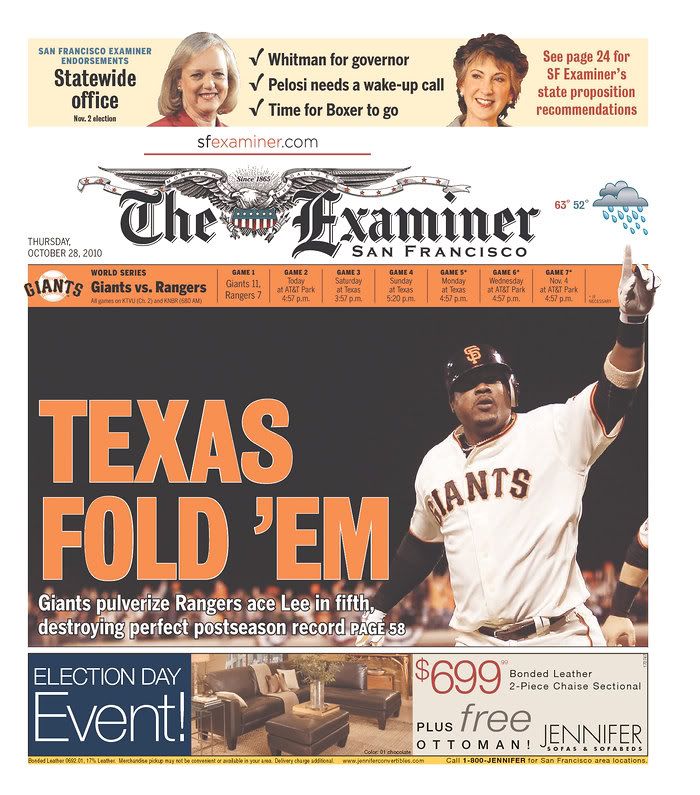 OAKLAND TRIBUNE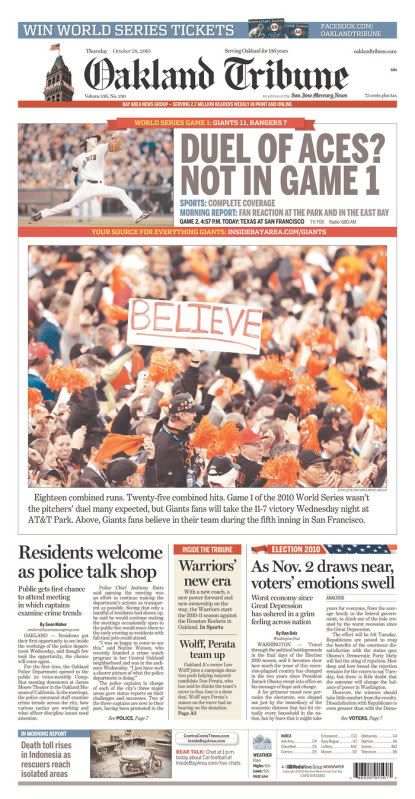 SANTA CRUZ SENTINEL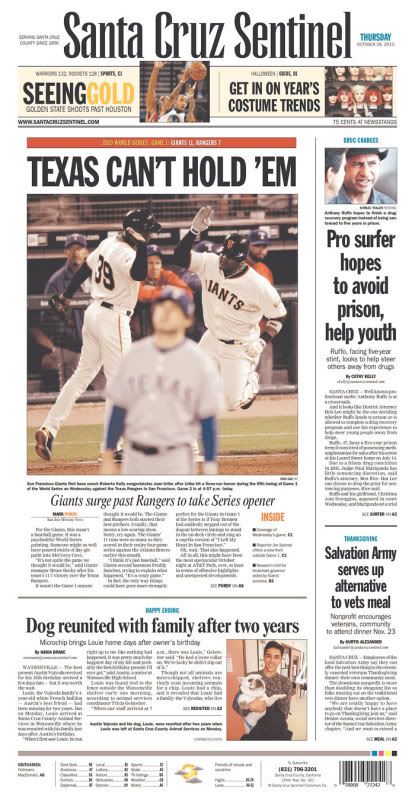 SEATTLE TIMES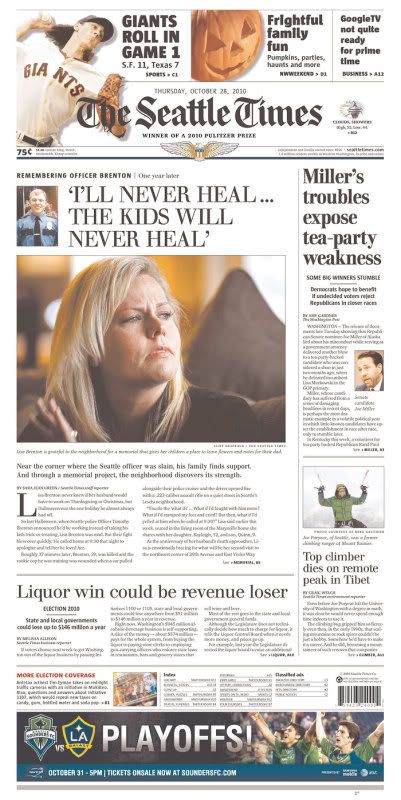 AUSTIN AMERICAN-STATESMAN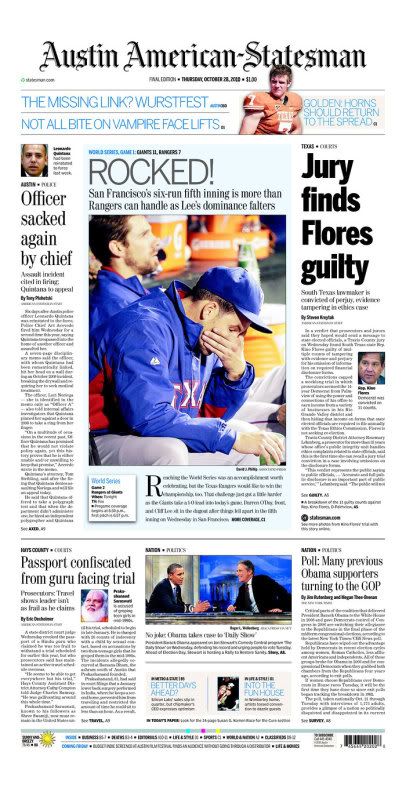 FORT WORTH STAR-TELEGRAM