On a warm, humid morning in September, 1962, John F. Kennedy addressed a crowd at Houston's Rice University to dedicate the facility that would be the nucleus of America's manned spaceflight program. It was another step forward in his goal to bring humans to the surface of another celestial body for the first time in history.
"We meet in an hour of change and challenge, in a decade of hope and fear, in an age of both knowledge and ignorance," Kennedy said. "The greater our knowledge increases, the greater our ignorance unfolds."
He continued: "We choose to go to the moon in this decade and do the other things, not because they are easy, but because they are hard; because that goal will serve to organize and measure the best of our energies and skills, because that challenge is one that we are willing to accept, one we are unwilling to postpone, and one which we intend to win."
The young, brash chief executive could just as easily have been speaking of the 2010
Giants
and the uncertain times in which we live. Just as the Apollo program dared us to reach for the stars,
Buster Posey
,
Brian Wilson
,
Matt Cain
,
Tim Lincecum
and many others on and off the field dare us to reach ever higher. They dare us to use the bat of imagination to hit the baseball of hope over the outfield wall of despair and into the gracious crowd of humanity.
All this is to say the World Series begins tonight in San Francisco. Here are your damn papers.
SAN FRANCISCO CHRONICLE
SAN FRANCISCO EXAMINER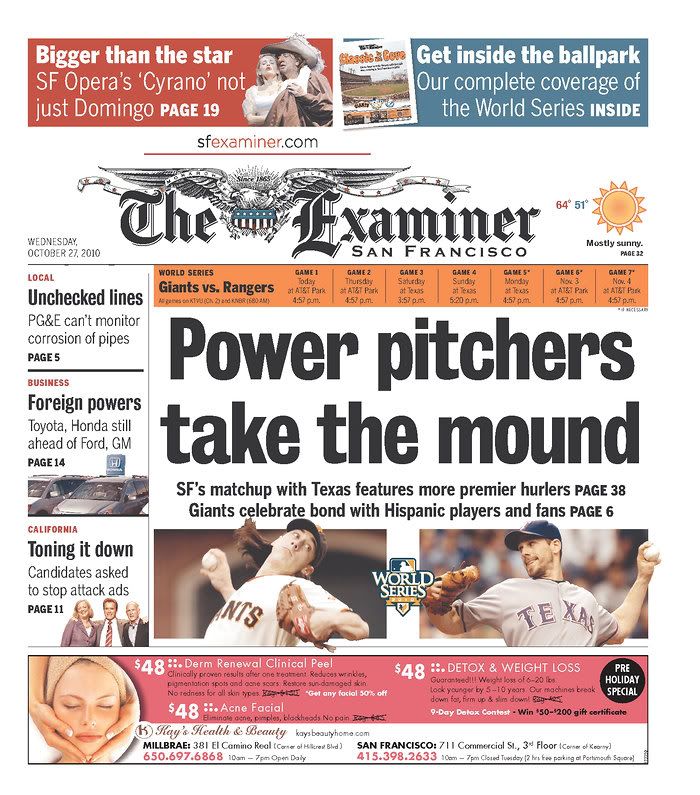 OAKLAND TRIBUNE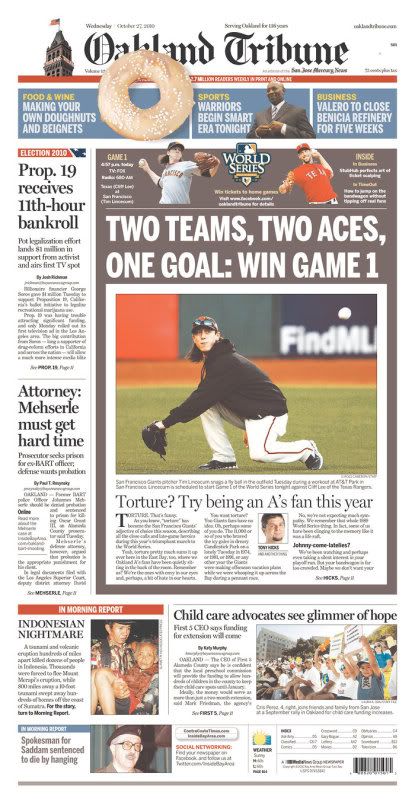 SANTA ROSA PRESS-DEMOCRAT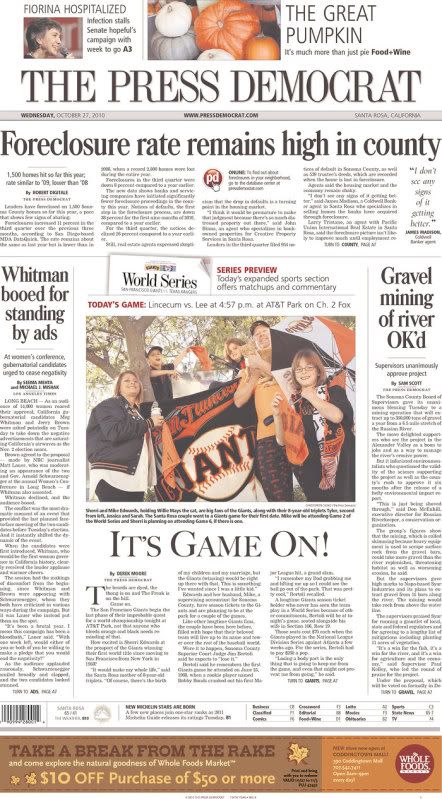 SANTA CRUZ SENTINEL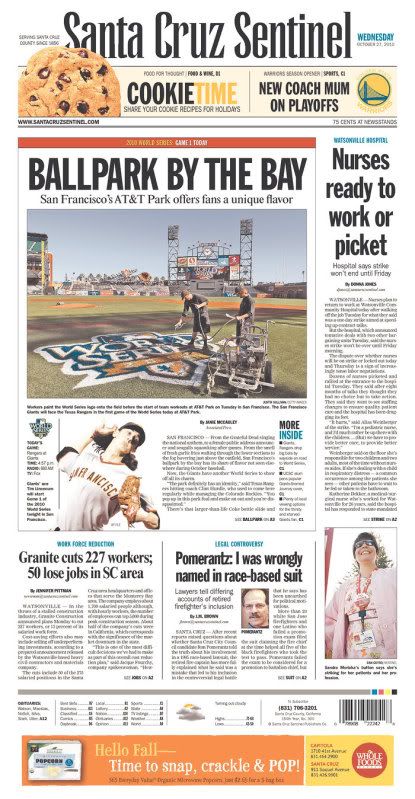 FRESNO BEE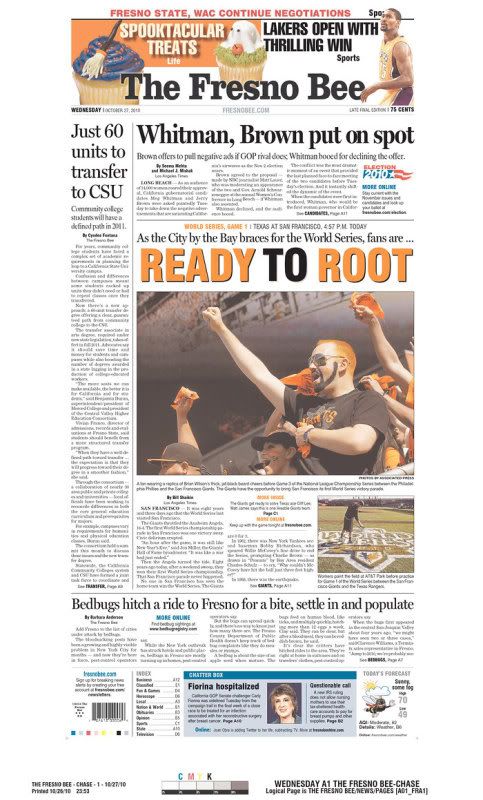 FORT WORTH STAR-TELEGRAM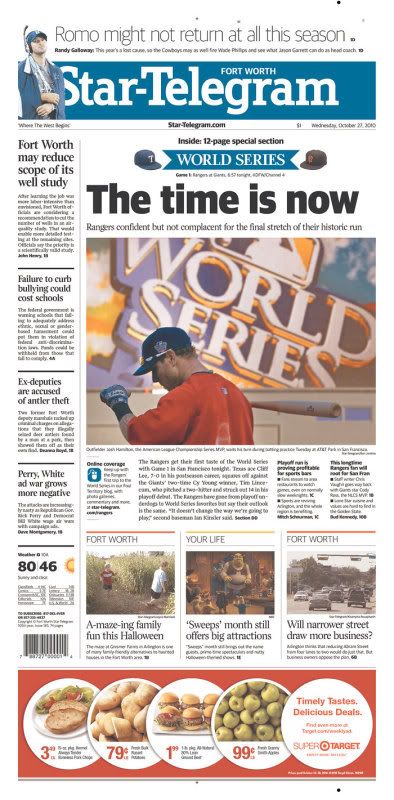 DALLAS MORNING NEWS