"The world will little note nor long remember what we say here," Abraham Lincoln wrote in his Gettysburg Address. "But it can never forget what they did here."

His words might be applied to the event that took place in Philadelphia last night. The significance of such a milestone won't benefit from my words added to the avalanche of words that have erupted from sportswriters' notepads and computer keyboards in the hours since the final pitch was thrown. I'll let the event speak for itself, though the lenses of the photographers who captured it, the writers who witnessed it and the newspapers who covered it.
Now, I'm going to enjoy my own paper while watching Charles Osgood on CBS Sunday Morning.

Yes, I'm 89 years old.

You know the drill by now: All these front pages are available as print-quality PDFs (which one local reporter says are good enough to frame and place in his kitchen) from Washington's Newseum until about midnight EDT tonight. Today's papers under the jump.
SAN FRANCISCO CHRONICLE
SAN JOSE MERCURY NEWS
OAKLAND TRIBUNE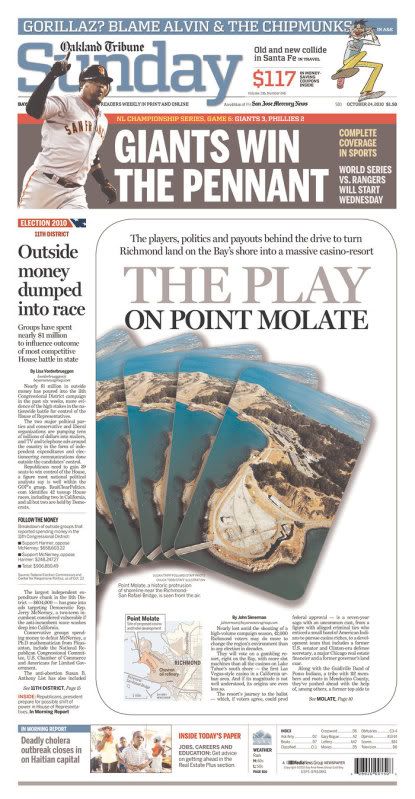 STOCKTON RECORD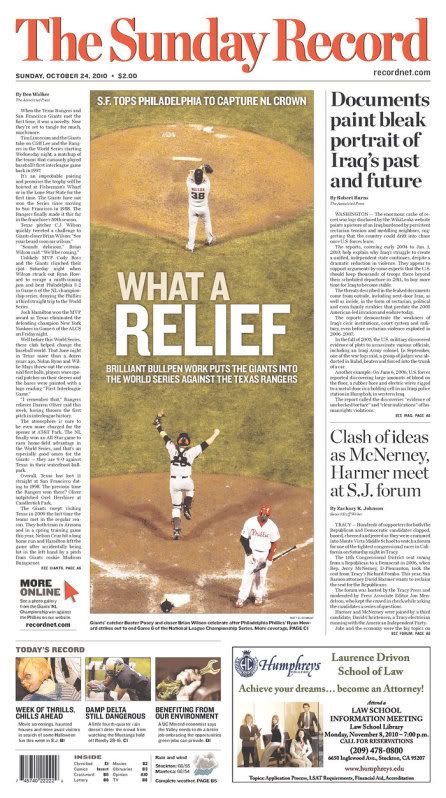 SANTA ROSA PRESS-DEMOCRAT
SANTA CRUZ SENTINEL
FRESNO BEE
LAS VEGAS REVIEW-JOURNAL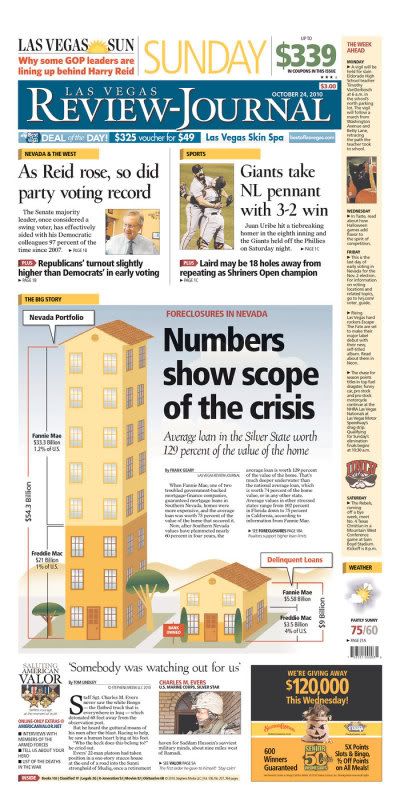 From the other coast comes what could have just as easily been true for us: the pain of coming so close, only to fall short.
PHILADELPHIA INQUIRER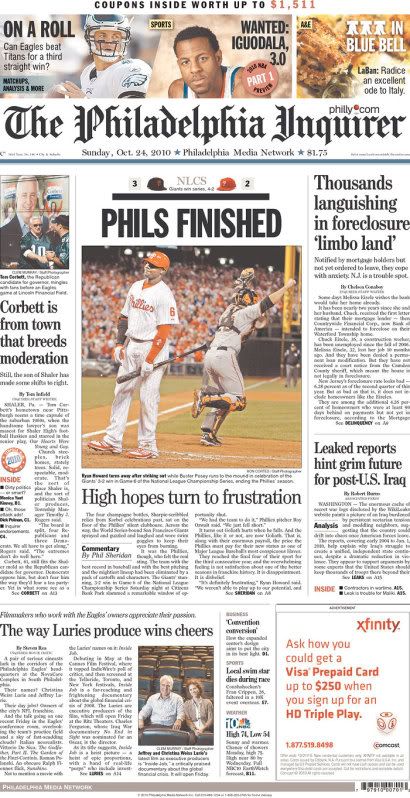 BUCKS COUNTY COURIER-TIMES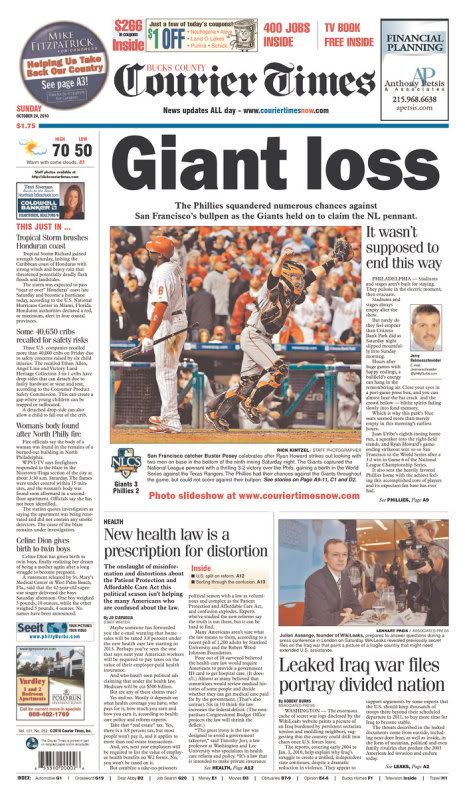 WEST CHESTER DAILY NEWS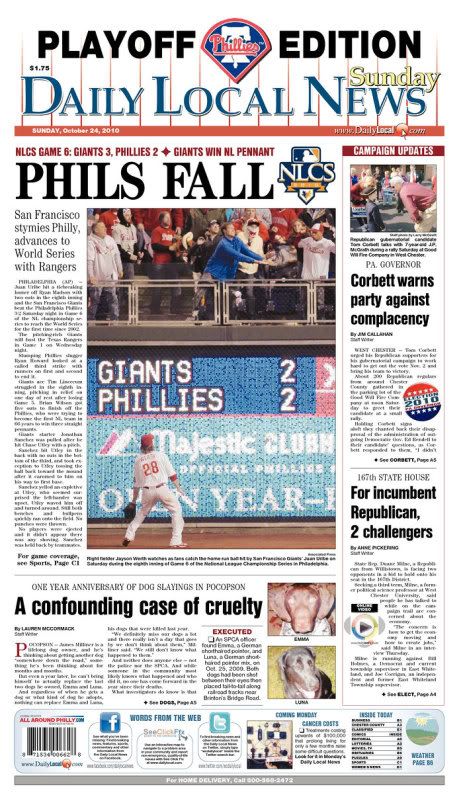 And finally, we turn our eyes to Wednesday night. The
FORT WORTH STAR-TELEGRAM
puts it succinctly but crisply: "
Rangers
headed to San Francisco."