EXTRA! EXTRA! READ ALL ABOUT IT!
NEWSPAPER FRONT PAGE POSTS SWEEP NATION!
OVERWORKED REPORTER FORCED TO ENTERTAIN MASSES WITH NEWSPAPER JPEGS!


As always, PDFs are available from the Newseum until about midnight EDT.
SAN FRANCISCO CHRONICLE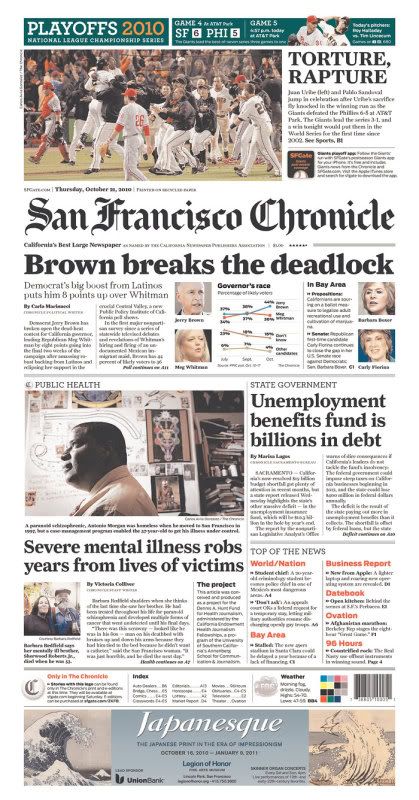 SAN FRANCISCO EXAMINER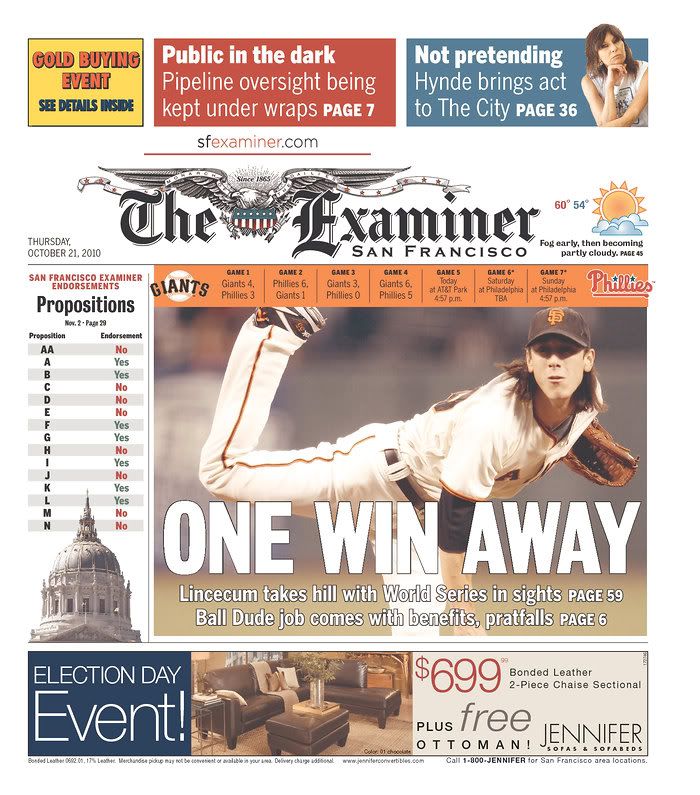 SAN JOSE MERCURY NEWS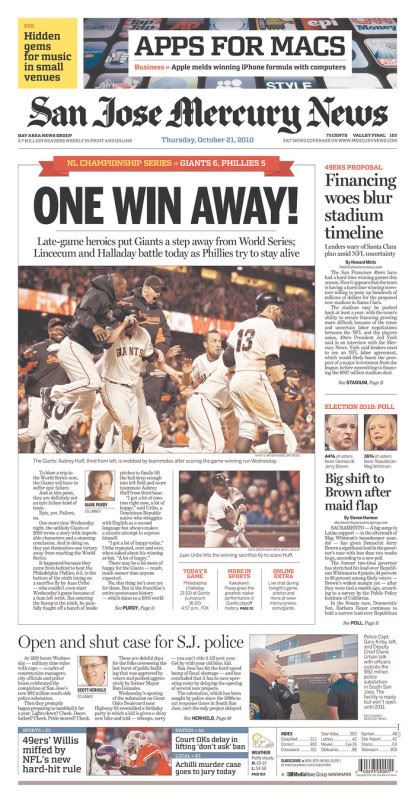 FRESNO BEE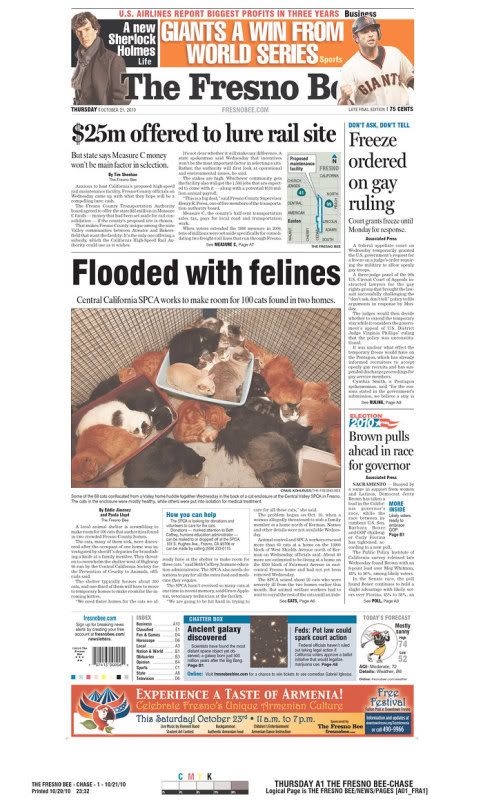 The SACRAMENTO BEE take a different angle on the story, talking about the use of chewing tobacco in major league baseball.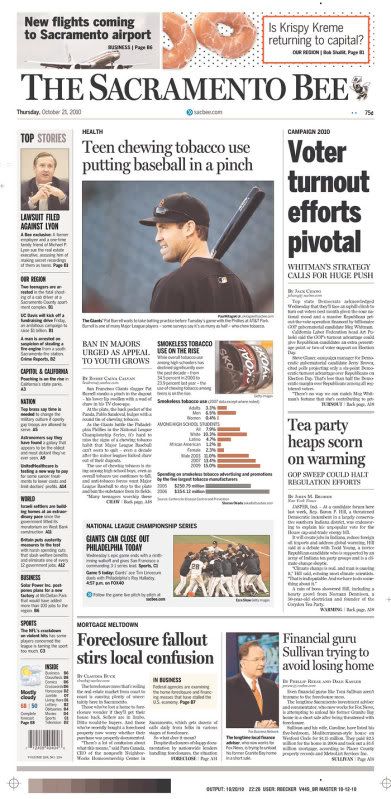 And for the other side of the issue, the PHILADELPHIA INQUIRER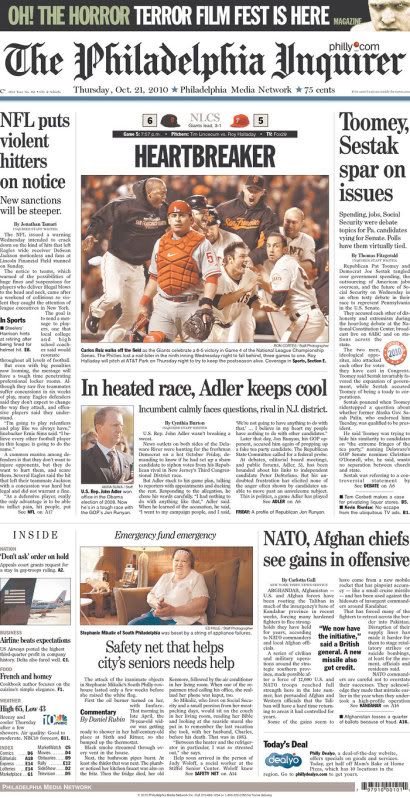 And the CHERRY HILL (NJ) COURIER-POST