I guess it's time to get real and admit that this thread can never be as good as Lincecum's. It's quite a disappointment, but we might as well trudge forward. How about a photodump for Cain on the day of his start?
I searched deviantART for Matt Cain pictures like I did with Lincecum. Sadly, the only drawings of Cain around are the ones that I did. There was this sweet photo though, courtesy of
cedrus
.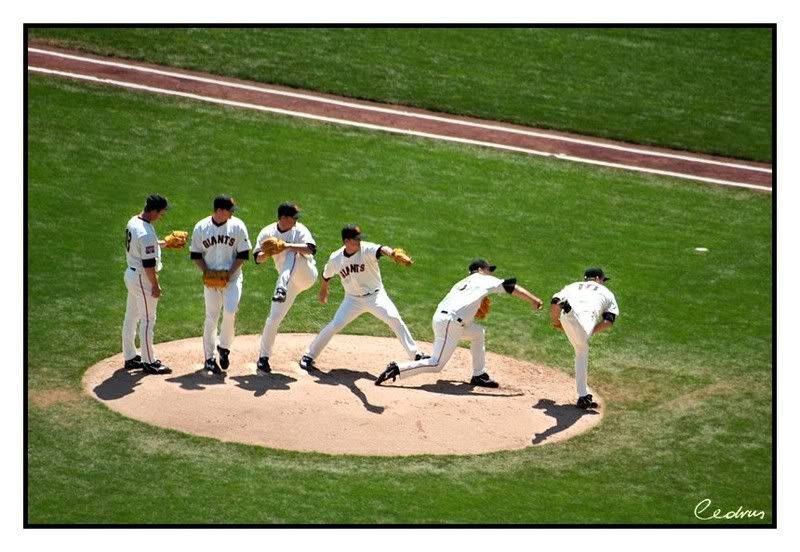 A quick Google image search turned up this picture, which I've never seen before. Cain really
was
a high school kid when he was signed. Dude looks so tiny compared to his current beefy state.
How 'bout one with Cain
and
Lincecum?
And of course there's this one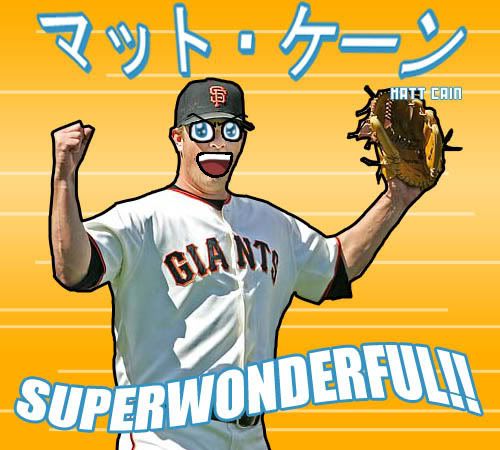 I'm posting this so I don't have to keep searching for the Yankees gameday post to find it again.

Also for some reason
this
comes up as a GIS result, but I'm not complaining. So. Cain pics. I know they're out there. Let's catch 'em all!