Here's the deal with the image award breakdown. When all was tallied we had 10 nominated images images with the support to go through. Of those, there was no ideal division for EVERY one between "in" and "not in" a Gameday Thread. Pleasantly enough, many of them fell rather conveniently, but in a couple of cases a judgement call was made. Every image in this Award is an image that I have seen used in a Gameday Thead to Gameday Effect (which is to say, in the context of the game), so I believe they all qualify nicely. I can say the same about the non-gameday images as regards their non-gameday use. These were some of the most difficult categories to put together (and very few of the categories were easy to narrow down because of the sheer volume of nominations - good job, guys!).
So, without further ado: The nominees.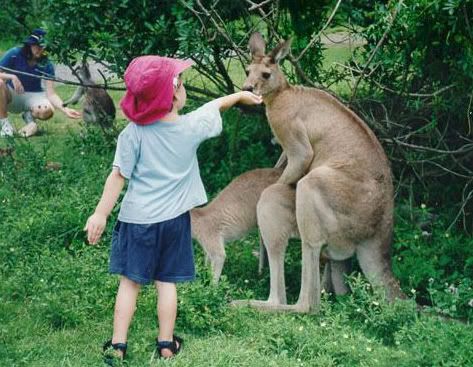 I've recently discovered the disturbing fact that Boozer's Kangaroos may in fact be Wallabies. This should be treated with the same care as the information I've also just learned which states Pedro Feliz may in fact be a Third Baseman, The Giants Bullpen may, in fact, be an atomic bomb, Ryan Klesko may in fact have Animal Power, and PillowFace may in fact also be my girlfriend's pillow with two magical quarters for eyes.
I like to think the image awards are some of the more entertaining ones we have. Without a doubt, these worthy images have brought more joy to our lives over at least the last season of baseball than most of the baseball played during that period has. For that, they deserve our respect, our reverance, and our outright acknwledgement that Gameday, every day, was worth it - even if the baseball itself was not. Please, please enjoy.
In retrospect, I can't believe nobody nominated the two K's....